My earliest memories of chutney were of my grandma putting a mysterious mason jar of weird stuff full of raisins on the dinner table. I never knew what to do with it so I didn't give it the time of day.
As an adult, I spent a bit of time cooking and eating in the UK, where chutney is an absolute staple.
No cheese plate is complete without something pickled, or some type of sweet savoury spiced preserve.
At the farm shop where I worked, we made giant batches of chutney every week. It was the easiest way to deal with all the fruit and veg that needed to be used up.
We used apples, pears, peppers, eggplant, even bananas. If it was looking sad, it went into the chutney pot. This basic chutney recipe adapted to anything we threw at it. It's truly amazing.
I love chutney now.
Every fall I make a big batch with whatever fruit I can find falling off the trees, and I give jars of it to my friends. I don't even mind if they just stare at it in their cupboard all year. It's a comfort to me just knowing it's kicking around.
How to make chutney – a few guidelines
Always include onions, apples and raisins (or some kind of dried fruit).
Don't go too crazy on the spices
Don't burn it.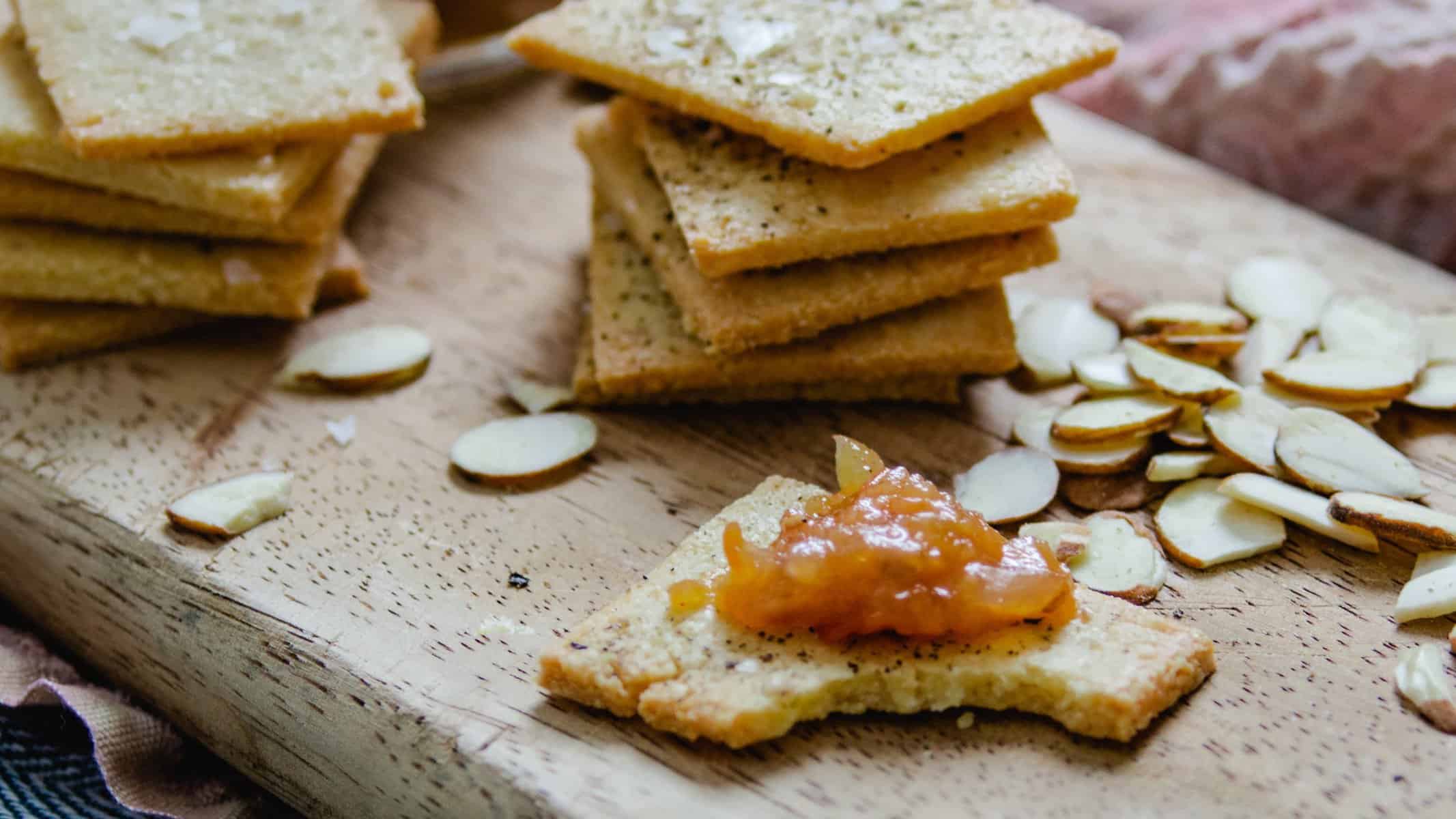 What goes well with chutney?
Chutney is such a nice compliment to so many savoury foods. If it's salty or spicy, consider pairing it with some homemade chutney.
More of a formula than a recipe
The basic chutney recipe I've drafted up here is more of a formula than a recipe, and it will get you pretty far in your chutney-making endeavours.
Get creative in choosing which fruit and veg you use, as well as which types of sugar, vinegar and spices you want.
The sugar can be white or brown, and you can use almost any vinegar under the sun. I would probably steer clear of Balsamic, but apple cider, malt, red wine are all contenders. I'd stick with something on the cheap side though because you're using a lot of it and the flavour will mostly get lost in the shuffle.
Where spices are concerned I tend to always use some bay leaves and black peppercorns in a cheesecloth sack. I also include various combos of powders like ginger, coriander, cardamom, cinnamon, allspice, cloves, cayenne, you name it.
The next step is simple. Throw everything into a pot and cook slowly for an hour and a half to two hours. This formula can be doubled or tripled with no problem. Keep in mind that it might take longer to cook depending on the size of your pot.
A few words on canning safety
When I originally learned how to make and preserve chutney, we would sterilize the jars and lids in a 250-degree oven. Upon further research, some canning safety experts say that the oven method is unsafe. The same goes for the practice of reusing jar lids. It's a common practice among many home canners (when, of course, the rubber seal is still in good condition and the jar seals properly after closing), but it is not recommended by safety experts.
While the practices of home canning enthusiasts vary around the world, I'll defer to this article from Serious Eats which offers a handy guide for safe canning at home.
That's it for today's chutney chat. I hope you try out this method and let me know how it goes! Comment below or tag me on Instagram @howtomakedinner.
Looking for more ways to use up TONS of fruit?
Try my super moist and incredibly delicious Compost Cake. (I call it that because you can use overripe fruit that's almost fit for the compost.) 😅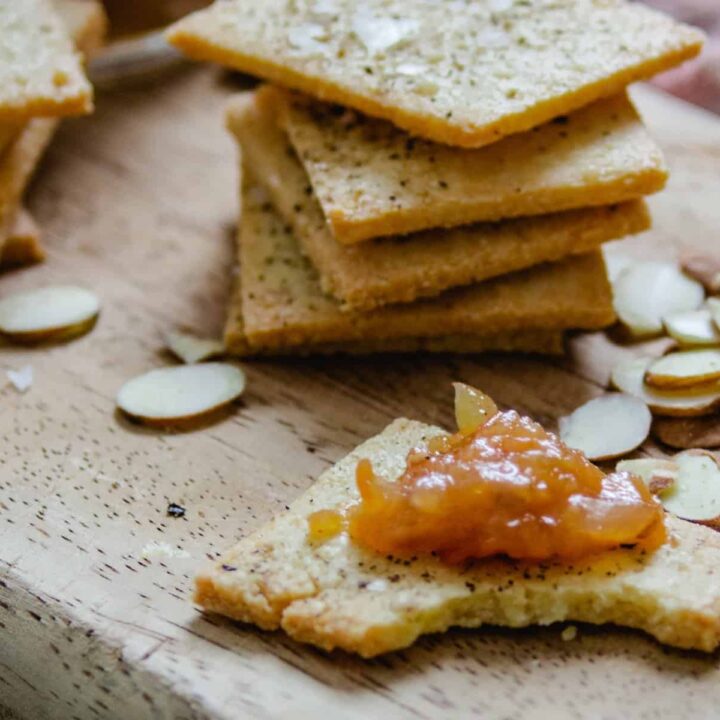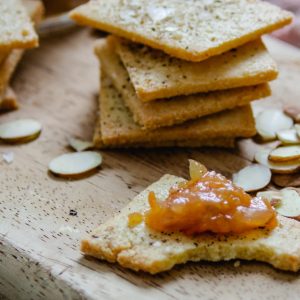 Basic Chutney Recipe
This basic chutney recipe is more of a formula than a recipe. There is tons of flexibility in the different fruit and veg you use, as well as in the different types of sugar, vinegar and spices you decide to go with.
Ingredients
500

grams

apples

500

grams

onions

1000

grams

any other fruit or vegetable

which could be more apples and onions

160

grams

raisins or other dried fruit

350

grams

vinegar

I like using cider or malt

350

grams

white sugar

1

tablespoon

salt

2

tablespoons

spices
Instructions
Peel and core the apples

Peel the onions and prepare the other fruit and veg you are using.

Chop all fruit and veg in a food processor, or by hand, depending on your level of patience.

Transfer the fruit and veg to a large pot, add the vinegar, sugar, and spices.

Stir well with a wooden spoon, and bring the mixture to a boil. Reduce the heat to medium-low, and simmer, stirring regularly, until the mixture reaches a jam-like consistency—approximately 90 minutes.

When your chutney has thickened and your jars/lids are sterilized, bring everything over to a cleared space in your kitchen to start jarring.

Using a clean stainless steel ladle or serving spoon, carefully spoon the hot chutney into the jars almost to the top—making sure to keep the rims of the jars clean. If any chutney drips onto the jar rim, simply wipe it clean with a tea towel. A stainless steel jarring funnel is helpful here, but if you don't have one, you just need to be extra cautious.

Once the jars are filled, screw the lids on tightly. You should start to hear them pop as they seal naturally over the course of an hour or so.

Store in a cool dark place until ready to enjoy!
Notes
The best way to test if your chutney has cooked down enough is to put a little spoonful on a plate in the fridge and let it chill for 5 minutes or so. If the liquid runs across the plate, it needs more cooking. If the liquid is quite thick and set, the chutney is done.
The total volume of chutney you end up with will depend greatly on which fruit and veg you use. If you are using a lot of yellow plums, for example, which are very liquidy, the chutney will have to reduce a lot more—yielding less total chutney in the end. By contrast, if you use mostly carrots or beets, which contain less water, you will yield more chutney in the end.