My earliest memories of chutney were of my grandma putting a mysterious mason jar of weird stuff full of raisins on the dinner table. I never knew what to do with it so I didn't give it the time of day.
As an adult I spent a bit of time cooking and eating in the UK, where chutney is an absolute staple.
No cheese plate is complete without something pickled, or some type of sweet savoury spiced preserve.
At the farm shop where I worked, we made giant batches of chutney every week. It was the easiest way to deal with all the fruit and veg that needed to be used up.
We used apples, pears, peppers, eggplant, even bananas. If it was looking sad, it went into the chutney pot. This basic chutney recipe adapted to anything we threw at it. It's truly amazing.
I love chutney now.
Every fall I make a big batch with whatever fruit I can find falling off the trees, and I give jars of it to my friends. I don't even mind if they just stare at it in their cupboard all year. It's a comfort to me just knowing it's kicking around.
How to make chutney – a few guidelines
Always include onions, apples and raisins.
Don't go too crazy on the spices
Don't burn it.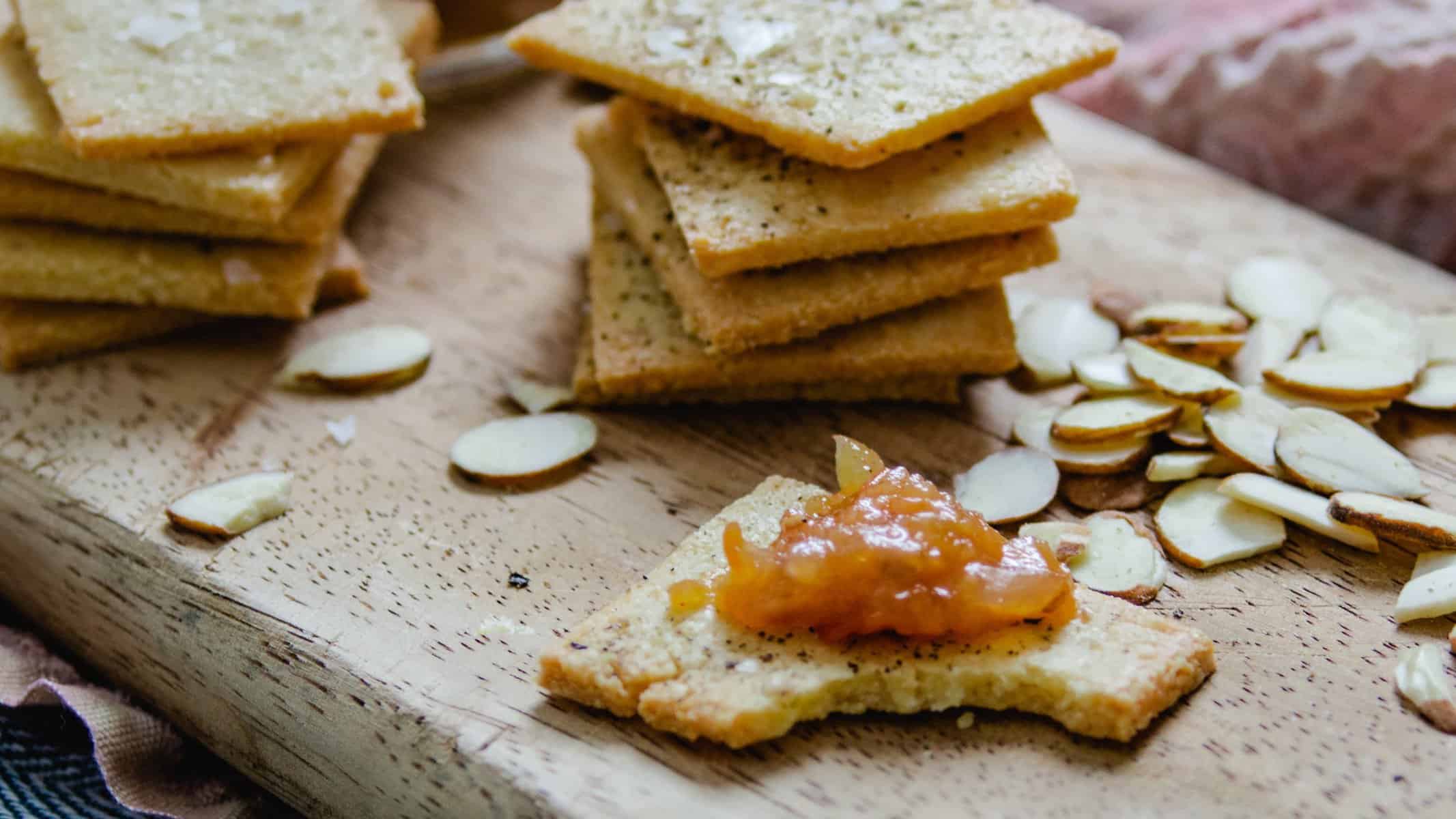 What goes well with chutney?
Chutney is such a nice compliment to so many savoury foods. If it's salty or spicy, consider pairing it with some homemade chutney.
More of a formula than a recipe
The basic chutney recipe I've drafted up here is more of a formula than a recipe, and it will get you pretty far in your chutney making career.
Get creative in choosing which fruit and veg you use, as well as which types of sugar, vinegar and spices you want.
The sugar can be white or brown, and you can use almost any vinegar under the sun. I would probably steer clear of Balsamic, but apple cider, malt, red wine are all contenders. I'd stick with something on the cheap side though, because you're using a lot of it and the flavour will mostly get lost in the shuffle.
Where spices are concerned I tend to always use some bay leaves and black peppercorns in a cheesecloth sack. I also include various combos of powders like ginger, coriander, cardamom, cinnamon, allspice, cloves, cayenne, you name it.
The next step is simple. Throw everything into a pot and cook slowly for an hour and a half to two hours. This formula can be doubled or tripled no problem. Keep in mind that it might take longer to cook depending on the size of your pot.
A few words on canning methods
I always thought putting food in jars was a big production.
Wrangling a gigantic canning pot, boiling tons of water, buying those special jar lifters and brand new mason jar lids… It sounds like a lot of fuss.
But chutney canning is easier than your average canning process. Recycled jars with the thin rubbery layer on the lid form perfectly good seals time and time again. Not only that, you don't need a big pot of boiling water to sterilize them.
To sterilize my recycled jars, I prefer to bake them and their lids in a 250 degree oven for 15-20 minutes.
This sterilizes the jars and softens the seal so they will safely store your chutney for months in the cupboard.
I have yet to attempt this sterilizing method for preserving other foods, but the massive amount of sugar and vinegar in chutney makes it pretty shelf-stable. I've opened jars after well over a year using this technique and the contents have been perfectly good every time.
That's it for today's chutney chat. I hope you try out this method and let me know how it goes! Comment below or tag me on Instagram @howtomakedinner.
Basic Chutney Recipe
Course: Condiment
Cooking time
1
hour
30
minutes
This basic chutney recipe is more of a formula than a recipe. There is tons of flexibility in the different fruit and veg you use, as well as in the different types of sugar, vinegar and spices you decide to go with.
Ingredients
1500g any fruit or vegetable

500g apples

160g raisins or other dried fruit

350g vinegar

350g white sugar

1 Tbsp salt

2 Tbsp spices
Directions
Chop all fruit and veg in a food processor until roughly chopped.
Transfer to a large pot, and add the spices, vinegar, and sugar.
Bring to a boil then simmer, stirring intermittently until the liquid has reduced down and the mixture is quite thick. Approximately 90 minutes.
Meanwhile, place your clean jars and lids on a baking sheet and heat in a 250 degree oven for 15-20 minutes to sterilize.
Notes
You can absolutely use recycled jars for this. The rubbery seal will soften up and re-seal no problem. Just be sure to use clean, sanitized jars, and make sure the lid/seal area is clear of any chutney debris. Keep a clean cloth close by to help with cleaning as you go.
The best way to test if your chutney has cooked down enough is to put a little spoonful on a plate in the fridge and let it chill for 5 minutes or so. If the liquid runs across the plate, it needs more cooking. If the liquid is quite thick and set, the chutney is done.